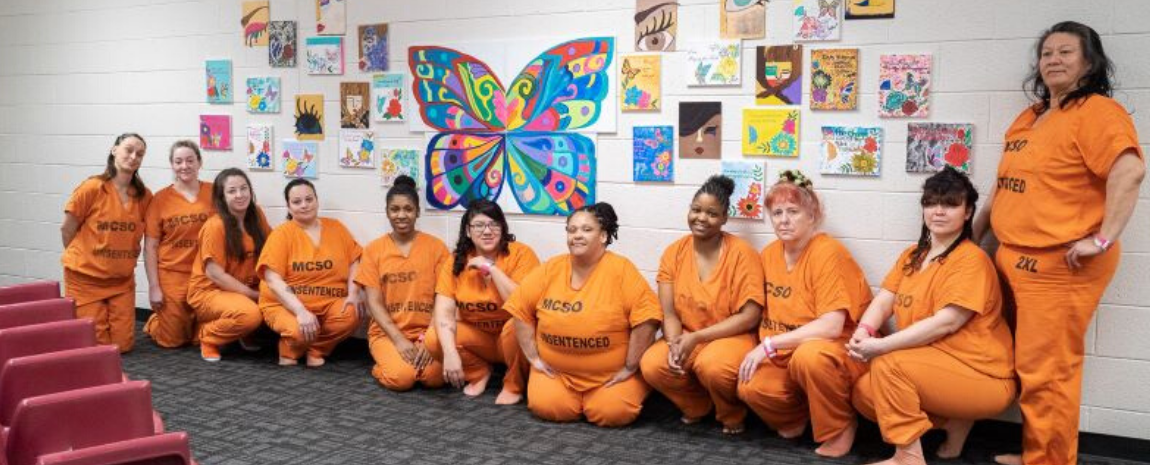 Journey Home
Journey Home is an intensive four-week program for women incarcerated at the Maricopa County Estrella Jail. Through creative writing, expressive movement, storytelling, and visual arts, the ASU Gammage program is designed to raise the awareness and consciousness of the women so they feel empowered to create a different life for themselves in the future.
Approximately 20 women are selected to participate in a two-hour workshop three days a week facilitated by professional teaching artists. A mental health specialist is available to handle any deep-rooted issues that may arise during the process.
Journey Home culminates with a final performance by the inmates that is open to the public via invitation.
This powerful program is only made possible by the generous support of those who believe in it.
We are incredibly grateful to Jenny Norton and Bob Ramsey, and the Union Pacific Foundation for their partnership and support.
If you would like to be a part of making this program possible to more incarcerated women, please consider donating below.
For more information on ways to support Journey Home or to make a gift please contact 480-965-6059.