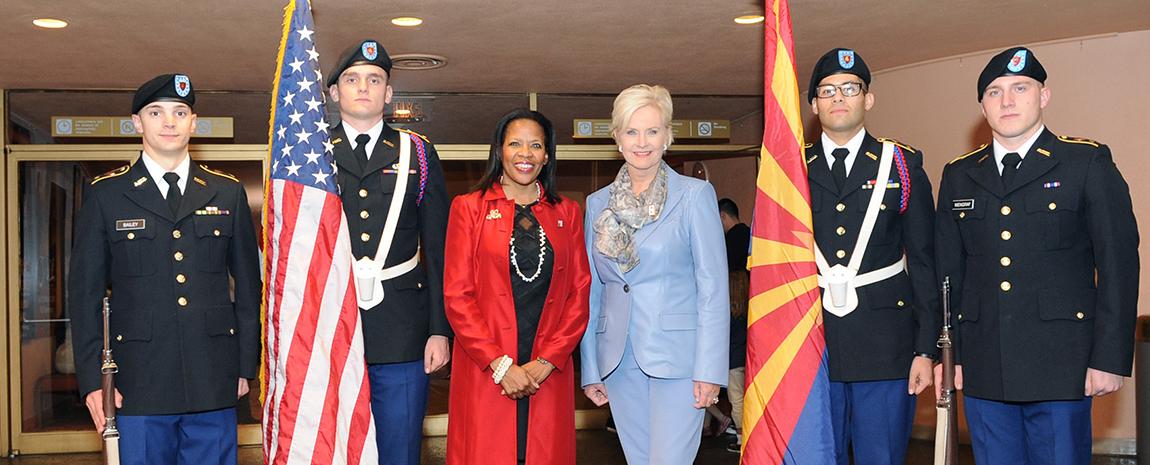 Heroes Night
Saluting those who have served and still serve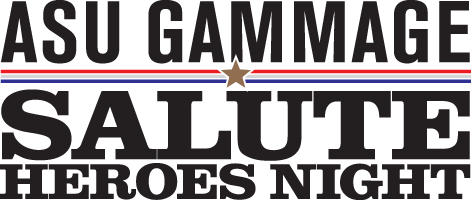 Since 2011, ASU Gammage has hosted its annual Heroes Night. This event is dedicated to honoring veterans, active duty military and their families. The evening includes a pre-show salute from the ASU Gammage stage, patriotic entertainment in the ASU Gammage plaza and an opportunity for members of the military and their families to see a Broadway performance and participate in a pre-show reception at no cost.
For ASU Gammage it is important to have a special night each season to recognize these brave men, women and children who make sacrifices every day to ensure our freedom. Since its inception, Heroes Night has hosted more than 600 military family members.
"This tells a number of us that what we do really does matter, and that it is noticed. I can only hope someday that all those vets that came before me get to feel what my family and I felt at Heroes Night," says First Sergeant Steve Radnor, Heroes Night Participant.
ASU Gammage is committed to veterans, active duty and their families. Our goal is through programs such as Heroes Night is to come together as a community and honor all the sacrifices our military and their families make every day!
Heroes Night is just a small token of ASU Gammage's huge gratitude for the selfless sacrifices made by the men and women who have served or are currently serving in our military.
The 2021-2022 Heroes Night will be announced at a later date.